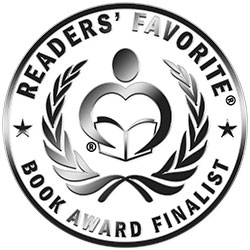 Reviewed by Mamta Madhavan for Readers' Favorite
In the Service of Community an Honored Elder: The Honorable Judge Perry Brooks Jackson by Anita P. Jackson Ph.D. is a well written biography about a person who was well respected in the Cleveland and Cuyahoga County Community. Judge Perry Jackson set precedents in the legal field and his service to the community, his ability to relate to people from all strata of society, and his fairness and knowledge in handling difficult situations are commendable. His dedication to and involvement in civic organizations helped make the community a better place to live in. The book chronicles the remarkable things he did as a professional, and the challenges he faced during his life.

The book is insightful and throws light on the life and achievement of a great person in a humble way. Readers get to know more about the person, his family, his life, his education, and everything that made him the person he was. Being the first African-American judge in Ohio, his challenges and achievements were noteworthy. Though he faced racial discrimination while growing up, Judge Perry Jackson was concerned about the unfairness shown to African-Americans. The black and white pictures shared in the book help readers relate to the events and the person.

I would recommend this book to youngsters as it will definitely motivate them to rise above the problems they face in life and to make the best use of what they have. The book is well written and well expressed and takes readers down Memory Lane to an era when racial discrimination existed.