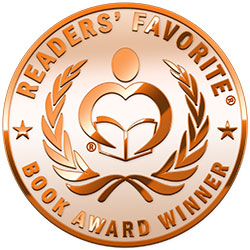 Reviewed by Ayrial King for Readers' Favorite
An extremist ecological group is set on destroying a field of genetically-modified corn. A rising against and for building a tourist attraction in the forest reserve of a quaint but seemingly-backward little town. A seemingly endless loop of ethnic warfare between gypsies and blacks. This is what Jesus walks into in João Cerqueira's novel, Jesus and Magdalene. He joins Magdalene, an environmental activist with high hopes for a better world, in navigating the currents of the modern world as it grapples with issues he tried to solve long ago. Their success ultimately hinges on people's willingness to change their minds, perspectives, or loyalties, and embrace the possibilities – and consequences – of the unknown.

João Cerqueira really took the phrase "What Would Jesus Do?" to heart when he wrote Jesus and Magdalene, a recreation of their journey together across unknown land (to him at least) to combat the world's woes. Magdalene, a proponent of an ecological utopia, travels with Jesus to show him how humans have ruined everything (the environment and themselves) with the hope of reeducating them on how to come back from the brink. Jesus, knowing firsthand the ways and wiles of human nature, joins her as her mostly-silent companion – oftentimes being her sounding board and voice of reason. They and Cerqueira shed light on how the modern world is not so different from the world Jesus knew. The issues of today are just as old if not older than the issues of then – just dressed in different clothes.