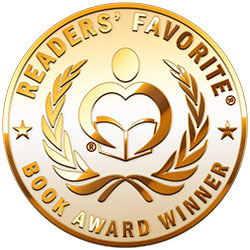 Reviewed by Mamta Madhavan for Readers' Favorite
Journey to Same-Sex Parenthood: Firsthand Advice, Tips, and Stories From Lesbian and Gay Couples by Eric Rosswood is an informative book that has good tips and advice for same-sex couples who want to have children. Being a parent is a rewarding experience and all the stories in the book are touching and amazing. The book gives valuable information to LGBT persons wanting to become parents and enter the next wonderful stage of their lives. What are the challenges and emotional complexities faced by LGBT parents? How do they get a birth certificate for the child?

The real stories, the trials, struggles, tribulations, and celebrations of starting a family by same-sex couples are insightful and inspiring. The book is divided into sections, making it easy for readers to find the topics they are interested in. Same-sex parents will have a better understanding about the thoughts, emotions, and difficulties they might face in their journey of becoming a parent once they read this book. They will also get more information on the topic, which might not be revealed by the agencies and organizations they are planning to use to adopt a child. The author covers the topics of legal issues that need to be considered, and also lists questions one needs to ask before deciding to take the step. The subject is not something which one deals with often. That makes the book original and resourceful for many LGBT parents. Whether it is about adoption, fostering, surrogacy, assisted reproduction, or co-parenting, the book has all the information for LGBT couples so that they can choose the path that best fits their family.