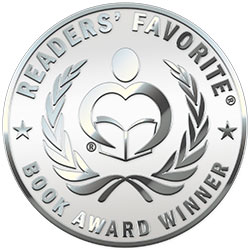 Reviewed by Jack Magnus for Readers' Favorite
Judo: Seven Steps to Black Belt: An Introductory Guide for Beginners is a non-fiction sports education book written by Rodolfo Tello. The author is a Certified National Judo Coach as well as a black belt, and he's been a practitioner for over twenty years. He introduces the history of judo, in particular, and martial arts, in general, which began in ancient Japan. Jujitsu, which is considered a forerunner of judo, was practiced by samurai. While originally martial arts were practiced for use in actual combat, in the nineteenth century, martial arts began to be introduced as a sport and for self-defense. Jigaro Kano developed judo as a martial art that would use efficiency in the application of mental and physical energy to subdue an opponent. Tello describes the fundamentals of judo, including the forms of etiquette involved in the sport, the uniform, and what to expect in a judo class. He discusses the four major types of judo techniques and how one can improve their performance in this martial art through conditioning, mental preparedness, competitions, and the practice of kata. Finally, he describes the seven steps of advancement and the challenges a judo student faces at each step. Tello provides an extensive set of appendices which include a glossary of terms, references, and a list of recommended readings.

I've long been interested in learning a martial art, so Rodolfo Tello's non-fiction work, Judo: Seven Steps to Black Belt: An Introductory Guide for Beginners, seemed the perfect place to learn about judo, and it was. This book gives the reader an historical and philosophical perspective as well as an introduction to the physical mechanics of judo, which in retrospect seems an essential approach. Tello demystifies what goes on in a class, and I found myself more and more drawn into the idea of exploring this martial art more fully. While there are not many illustrations, Tello provides plenty of links for videos, which he explains will be a lot more useful than static photos, and they were. Rodolfo Tello's coverage of his subject is enthusiastic, knowledgeable, and well-presented, and I recommend Judo: Seven Steps to Black Belt: An Introductory Guide for Beginners most highly.