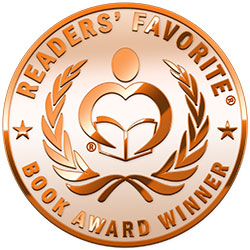 Reviewed by Lit Amri for Readers' Favorite
Juliana (Volume 1, 1941-1944) by Vanda is an intriguing historical fiction romance set in 1940s New York City, where the gay community thrives in the midst of a repressive atmosphere and raging war in Europe. Alice 'Al' Huffman, new high school graduate, goes to New York to start her Broadway dream, leaving behind her humble beginnings in the potato fields of Long Island. Together with her childhood friends, they naively stumble their way into Max's path, a dodgy character who introduces Al to Juliana, a singer on the brink of stardom. Despite her unsuccessful Broadway dream, Juliana becomes the center of Al's attention. She introduces Al into a new world that she never thought she would explore.

Even though the story is told through Al's point of view, the character that really shines for me here is Juliana, and I wish that this story was also told through her perspective. Al's path to maturity is poignant, charming, quirky and funny, but sometimes slow and confusing. At times I found the chemistry between her and the enigmatic and sophisticated Juliana odd, as these two had little in common besides an artistic bond. That said, this couple is also the epitome of the saying 'opposites attract.'

Juliana is an enjoyable read and a great insight into the life of gay men and women in 1940s New York City, where the social dividing line existed between the 'proper' community and the socially undesirable. I'm eager to find out how the story continues in Volume II.