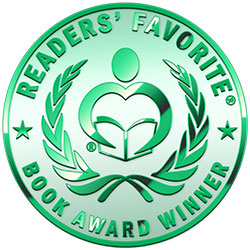 Reviewed by Alice DiNizo for Readers' Favorite
Edward Cardillo begins Kafka Rising, a thriller with science fiction in the mix, with a powerful opening that will wake up sleepy readers everywhere! Army Captain Carl Birdsall has a total of 52 terrorist kills in the near-future war against the worldwide Order for International Liberation. He works with the undead infantry drones who feed on the terrorists just killed in a cave. In this cave Carl Birdsall finds cameras, computers and other equipment that the OIL will use to rally their supporters around the world. Carl uses this equipment to make a recording that goes viral, telling the world that he will kill every terrorist and let his drones feed on their dead bodies. Army leaders feel that Carl might be too dangerous to be kept alive. Captain Fiona London has told them that Carl has a stabilized brain tumor that lets him communicate mentally, psychically with the drones, and that he is becoming faster, smarter and stronger. But Army leaders and the entire population of the United States are not convinced by the Infantry Drone Program. Detained at Guantanamo and demoted, Carl is fitted with a small button in his brain that will kill him immediately, but Carl's older brother, Peter, an Army Captain, is allowed to control the button to protect Carl. Now, Carl senses that his body somehow has a mind of its own and that his humanity is slipping away. But is it?

Kafka Rising is a thriller with scary overtones. Main characters Carl and Peter Birdsall truly care for each other and their father, Barry, but they are confronted with Carl's increased attraction to the thrill of hunting and killing people. The plot proceeds to the end with twists and turns that will boggle the reader's brain as Carl turns into someone unimaginable while Peter tries to stay a good soldier as he chases down his once geeky brother. Great action and unexpected plot turns make Kafka Rising a thriller for readers who like their action, their characters, and their storyline filled with drama and danger.