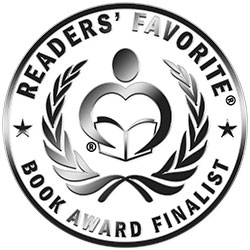 Reviewed by J. C. Steel for Readers' Favorite
SR Karfelt's Kahtar: Warrior of the Ages opens with a speeding ticket awarded by a part-time police chief to a woman on her way to a new life. Beth White has just left a highly successful, jet-setting career as an investor to buy an old house that she found a picture of in a library book, and start a shop in it. She doesn't quite know why she feels so strongly attracted to this particular house. She also doesn't know why the community of Willowyth seems determined to make her leave when she feels more at home there than anywhere else. Even being arrested and racking up four traffic tickets in half an hour aren't enough to change her mind. In fact, for some reason, arrest from the Willowyth Police Chief could almost qualify as an incentive to stay.

Kahtar: Warrior of the Ages is a fantastic opening book to the series, featuring engaging characters and a plot line that made me sorry to step out of it. SR Karfelt expertly creates a world within a world of Covenant Keepers, living beside the modern world, invoking touches of the folklore of the faery land of Underhill woven in with Christian mythology. The characters are plausible and well-developed, drawing you in to share Beth's frustration and Kahtar's conflict, personifying a collision of cultures between the punk rock of the new world and the ancient and hidden traditions of the Arcs. I can't recommend this book highly enough; humour, action and an enticing world make it an entrancing read.