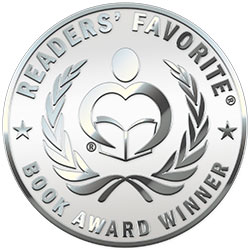 Reviewed by Nathan M. Beauchamp for Readers' Favorite
Keeping Mother's Secrets was both difficult and easy to read. Easy because the story of how Tracy May escaped a past filled with horrific abuse captivated me; difficult because of the subject matter. Written with frank, matter of fact prose, May's account of her psychotic mother, ineffectual father, and abusive childhood carried me quickly from first page to last. The simplicity of the prose itself serves to heighten not lessen the tension — I felt as though I were right beside an intelligent, admirable young girl quite literally fighting for her life.

Though Keeping Mother's Secrets covers the very grim territory of physical, sexual, and emotional abuse, May maintains an upbeat, hopeful perspective. You can't read this memoir without feeling immense respect for the author. Not just because of her experiences, but because of how she's chosen to overcome them. May writes in the epilogue that she chose to publish her memoir with the hope it might help others. I have no doubt that it has already done so. In fact, as someone who has experienced some abuse myself, I can say that reading Keeping Mother's Secrets was therapeutic for me.

May embeds historical documents, reports from psychologists that treated her as a child, and transcripts from the court proceedings over her custody case. These provide a factual backbone that gives Keeping Mother's Secrets even greater power. May uses these permanent records of her troubled childhood to great and evocative effect. In a story featuring few heroes and many villains, Indian Joe, the attorney who represented her father's side of the custody battle to remove May from her abusive mother, is the only shining star aside from May herself.

It's impossible to read Keeping Mother's Secrets without getting angry. It's equally impossible to read it without feeling a profound sense of hope. If May can overcome the horror of her childhood and go on to lead a meaningful and valuable life, so too can all who have suffered injustice. Powerful, gripping, and supported by interesting historical documentation, Keeping Mother's Secrets is a worthwhile and compelling read. It stands alongside memoirs like Mary Karr's The Liar's Club as a profound exploration of the redemptive power of hope.