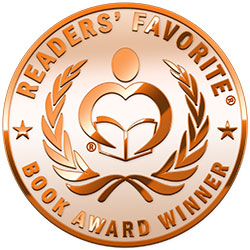 Reviewed by Liz Konkel for Readers' Favorite
Kill Karma by Kelly L. Marsh is the first book in the Agents of Karma series. Pepper has her future set out, starting with graduation and freedom from probation. Her trouble-making past landed her in difficulty, but she's put her skills to better use by creating a karma-for-hire business that allows her to dispense justice (in secret) to those that deserve punishment. She leads a double existence split between a picture-perfect life and a fight for justice through her business. When her neighbor gathers evidence of her extracurricular hours, Pepper's only choice is to take the job he offers, even if it's to investigate his mother who he believes is possessed by a demon. She's shocked to discover the truth about the past, which draws her deeper into a hellish conspiracy unfolding in her small town with her neighbors falling prey to demonic possession. The upcoming Hallows' Eve brings forth an evil plot to release a Syndicate from hell onto Earth. Pepper uncovers shocking secrets about her own past along with the key to stopping demons from being released, and the chance to save everyone she loves. The story does make room for romance when she meets Jhi and together they embark on this hellish adventure with all the chemistry that generates.

Kill Karma sets up a significant commentary about how justice in society tends to slip by and the desire for retribution steps in. It reflects Pepper's personal quest (and her secret job) to dish out karma and ensure that justice is served. The story is poignant, timely, real, and gritty in the way it manifests in a world being slowly invaded by demons. The strong writing is full of personality from vivid descriptions and a fun tone woven around the attitude of Pepper. Specific word choices add to the originality of the writing and help to create an instantly likable main character. The story evolves quickly as the world spirals and pulls Pepper further into a hellish reality brought to life through dark imagery, with grotesque re-enactments and a disturbing museum. Marsh introduces a variety of creatures including Leviathan, demons, hounds of hell, vampires, and gargoyles into the world, among elements such as possession, soul brokers, and contracts. Marsh delivers a blend of suspense, action, dark imagery, and adventure which brings to life a story that's addictive, fast-paced, and cleverly written.