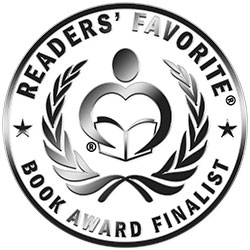 Reviewed by K.C. Finn for Readers' Favorite
Killer Killer is a work of fiction in the suspense, mystery, and action subgenres and was penned by author Frank May. The work is intended for the general adult reading audience and contains references to death under suspicious circumstances and moderate threat. Our protagonist is Lee Ingram, Head of Cetacean Behaviour at a specialist facility for retired whales and dolphins from zoos and aquariums, who finds himself in a quandary when his suspicions are raised by the death of a diver at the facility. What results is a highly engrossing animal-centered cautionary tale that is sure to keep readers turning the pages from cover to cover.

Author Frank May has crafted a creative and hyper-realistic work of fiction with plenty of food for thought, action, and intriguing moments to offer readers. The novel has a technical feel to it overall, which reminded me of the style of writers like Michael Crichton, and the attention to the array of characters, their expertise, and motivations was second to none. This made for an interesting psychological drama alongside the mystery of the plot itself. The subject matter also really served to highlight important environmental issues in animal care and the current issues surrounding marine life, both in captivity and in the wild in general. I also really enjoyed the profiles of the different animals at the end of the work, which made it feel even more informative and grounded in reality. Overall, I would highly recommend Killer Killer to fans of well-founded realistic stories, mature characters who are well portrayed, and for fans of slow-burning mysteries everywhere.