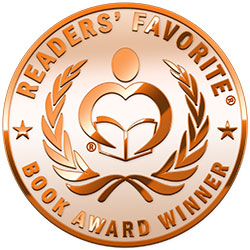 Reviewed by Tracy A. Fischer for Readers' Favorite
There's almost nothing I like better than a good murder mystery, especially on a gloomy fall day! And that's just what I got with Killer.com: Book Five in the Brent Marks Legal Thriller Series by author Kenneth Eade. Continuing the story of lawyer Brent Marks, this time he deals with a group cyber stalkers. Brent is inundated with posts that defame and insult him, and finds that there is little, either legally or personally, that he can do to stop those who are out to hurt him. A true mystery and filled with intrigue, Killer.com takes us into the dark and shadowy world of cyber crime, one filled with faceless perpetrators, many places to hide, and an almost unstoppable ability to inflict harm.

I loved Killer.com. This book grabbed my attention from the very beginning and kept me hooked until the very end. As a voracious reader of mysteries, I often find that I can discern who the culprit is quite early in the book. Not so with Kenneth Eade's fast paced and exciting story. I so enjoy a book that keeps me in the dark until the bitter end, and Killer.com did that for me. Any reader who enjoys mysteries, action, intrigue, suspense or just a plain great read of fiction will love Killer.com. I highly recommend this book, and I look forward to reading more of author Kenneth Eade's work in the very near future. Mr. Eade is definitely an author to watch, and I would not be surprised to see his name on the best-seller's lists in the very near future!