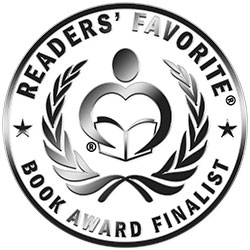 Reviewed by K.C. Finn for Readers' Favorite
Kings and Criminals is a work of thriller fiction written for young adults by author Mungo Magennis. The novel focuses on the visionary young Max, who sees the intense problems of the world he's about to become an adult in, and wants to devote his future to fixing them. As such, Max begins a collection of other young people with the goal of training them for important positions that will bring about a future change of government, culture and ideology. But even as his grand plan is starting to develop, the world around Max changes again for the worse, and his group of future freedom fighters must decided whether the fight now is more important than the one yet to come.

An epic and complex work of political ideology lies behind this interactive narrative of offbeat teens, and I'd certainly recommend Kings and Criminals for older teens and new adults reflecting on recent times. Max is a very forward thinking character, a young prodigy that readers may not relate to, but will certainly look up to as he fights for his noble cause. The characters who join him in his mission round out the crowd of diverse and interesting political opinions, engaging in a very hopeful future and a powerful revolt when things take a difficult turn in their present day. Mungo Magennis is an author with a similar vision to his main character, penning a compelling narrative and argument for the future of a broken world. A highly readable and important tale.