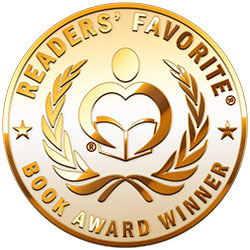 Reviewed by Jack Magnus for Readers' Favorite
"Kitty Claus" is a Christmas fable about a terrifying cat and the starving mouse family that share its home. Kitty Claus has done a great job keeping the mice from getting any food, and the plate of cookies waiting on the mantel for Santa on Christmas Eve is incredibly tempting. The mice must find a way to get to those cookies without waking Kitty. Matt, the father mouse, and his son Luke set out and climb the tree, jump over to the mantel and are almost at the cookies, when a stray spark sets Kitty's tail afire and a surprising thing happens.

Author T. L. Needham and illustrator Lizzy Dodig have put together a funny holiday fable that kept me smiling as I read. The artwork is first-rate, especially the expressions on the faces of the cat and the mouse family, and works well with the rhyming words. The story line is also entertaining and this tale should be a welcome addition to the Christmas stories in any family's collection. The mouse family, with father Matt, mother Matilda and the children, is beautifully drawn, and they become real personalities. Their reactions to Kitty Claus's plight are realistic, and what they finally decide to do is in keeping with the holiday season. The illustrations throughout the book are outstanding. There is the fine attention to detail and expression that makes the surroundings and the characters seem to come alive. "Kitty Claus" is great and has a good heart. I enjoyed it and think children of all ages will as well.