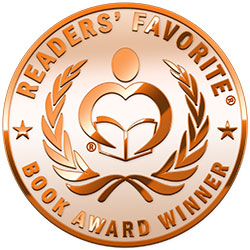 Reviewed by Rabia Tanveer for Readers' Favorite
L. Ron Hubbard Presents Writers of the Future Volume 38 is an anthology of award-winning sci-fi and fantasy short stories. It consists of 16 science fiction short stories, several beautiful illustrations, and a total of four helpful articles about writing stories. The anthology features some of the best absurd yet inspiring fantasy and science fiction, where each story tells a different tale of life, love, determination, responsibility, and the future. My favorite was The Squid is My Brother by Mike Jack Stoumbos, which features Michaela Kessler from Neptune as she struggles through the horrors of human middle school. The Mystical Farrago, The Daddy Box, The Island on the Lake, and Agatha's Monster are all my favorites, to be honest.

This is a great collection that features a little bit of everything. The stories touch upon different themes of science fiction and fantasy. I love how the anthology gives us a different author with each story and makes it possible for us to enjoy different narrative styles in one collection. It's hard for me to choose which story is the best, but The Squid is My Brother, and The Daddy Box are two that stand out to me the most. The illustrations are wonderful and add more life to the stories. There is something for everyone, especially for picky readers like me who like certain types of science fiction and not others. One piece of advice is to take your time, savor each story, and you will love it and this collection to bits.