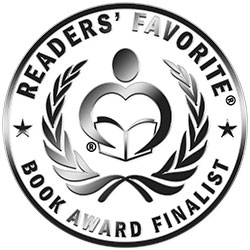 Reviewed by Rosie Malezer for Readers' Favorite
Ladybug Ladybug is an illustrated children's book written by Cammie Ho. It depicts the life cycle of a ladybug, from egg, larva, grub, and its rapid growth as it feeds off the aphids that infest roses. As the ladybug grows, the patterns and markings on its back change with it in both shape and color. As the grub's stomach becomes full and the ladybug reaches its optimum size, it pupates and changes once more, transforming and emerging as a beautifully speckled ladybug. As a grown ladybug, it not only feeds off aphids but also from pollen, helping nature's blossoms grow and bloom. After finding a mate, the ladybug then lays a batch of eggs, thus beginning the life cycle of the next generation of ladybugs.

Cammie Ho's beautifully illustrated book is a valuable resource, not only for children but for readers of all ages. The photographs throughout clearly display each stage of the ladybug's metamorphosis and growth, showing not only how beautiful they are, but how essential they are to nature. Written in easy-to-understand English, any child will gain much delight from this tale and will have a better understanding of the ladybugs they see when they venture outdoors. Knowing that the ladybug will not hurt them, it will increase the child's wonder and desire to watch them as they feed on aphids and nectar before flying away to find a mate and start their life cycles all over again. I very much enjoyed Ladybug Ladybug and recommend this book to all ages, especially those who are curious about nature's smaller creatures.