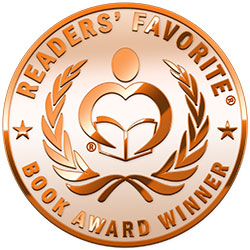 Reviewed by Maria Beltran for Readers' Favorite
Melissa Roen's Last Call For Caviar unravels in Cap d'Ail, France in the year 2018 as readers are presented with Maya Jade's journal almost a hundred years after almost half of mankind perished as foretold in the Hopi prophecy. Maya is an American expat living in the French Riviera and while the world is devastated by natural and man-made disasters, she is relatively insulated from the chaos but surely not for long. Living alone in a villa and separated from her lover, Julian, she prepares for what seems like the end of the world. News from family in the US is bleak and she hears nothing from Julian and a friend in earthquake ravaged Japan. In Monaco, the intrigue laden playground of the rich, she tries to get on with life. Maya meets Abdul, who offers her protection, at one of the parties she attended there. And as conditions deteriorate, she has to make a choice.

Last Call for Caviar is a novel set in the glamorous French Riviera and Monaco where the rich and the famous have to deal with a fast disintegrating world order. Author Melissa Roen builds up her story line slowly, carefully, and effectively, and this makes her novel intriguing at first and fascinating in the end. Keeping her gun close by and staying vigilant, American expat Maya Jade prepares for the madness that is fast engulfing her sanctuary as she yearns for her lover to return to her. There is tension in this story from beginning to end and it is very palpable. Last Call for Caviar has a cast of colorful characters and each of them with interesting stories to tell, unraveling as they all try to avoid the inescapable doom. Witty, fashionable and imaginative, this is a dystopian novel that is simply hard to put down!