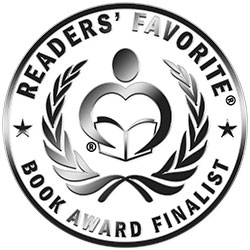 Reviewed by Charles Remington for Readers' Favorite
The title Launching Sheep by Sarah Angleton continues: And Other Stories from The Intersection of History and Nonsense. The volume is comprised of eighty-six informative, fascinating and entertaining articles taken from the author's weekly blog, which were published over a period of more than four years up until September 2016. They cover a mind-boggling variety of subjects from the history of tandem bicycles and the development of fire hydrants, to why Scottish bagpipes were considered weapons of war and the origins of the phrase 'bringing home the bacon.' In the opening article, 'History's Pants Are on Fire,' Sarah quite rightly points out the random and often unreliable nature of historic records and the inclination of historians, where hard fact is lacking, to simply make things up. At the same time, she dismisses any claim to her being a serious historian in the academic sense. Her articles are more the type of weekly columns found in many newspapers over the years, centuries even, by authors and journalists like Helen Fielding (Bridget Jones' Diary), Giovanni Guareschi, James Thurber, and others too numerous to mention. Like Guareschi, she weaves her family life into the storylines and manages to produce a mixture of interesting facts, history and day-to-day life in the Angleton household, all blended into a series of charming, sometimes thought-provoking, and often amusing vignettes.

As a bit of a trivia nut, I much enjoyed Launching Sheep - it's the sort of book that you can read from cover to cover or dip into at random and keep at your elbow for future reference; a perfect travelling companion, and a treasure trove of useful information that will never leave you short of an interesting anecdote. But what I particularly liked about the book is the way that, as we go along, we get glimpses into Sarah Angleton's family life, her birthdays, and those of her husband and two young sons, the rainy day traumas of finding them something interesting to do, the anniversaries and Christmas celebrations. All are woven into articles such as how women's high heeled shoes were first made for a vertically challenged princess, how President Lincoln was an insomniac, or how Pluto got its name. A thoroughly enjoyable book from a talented author, and highly recommended.