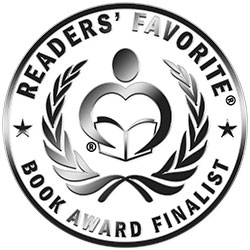 Reviewed by Joel R. Dennstedt for Readers' Favorite
Early on in Leave Her Out, a post-political thriller if you will, Daniel Davidsohn introduces a host of highly unique and interesting characters to whet the reader's appetite for a really good story; including an ex-President of the USA, his ex-Vice President and close friend, Mohe, a Native American, a strongly independent and estranged ex-daughter of the President, and a shy but quite ambitious young female co-gym-worker-outer with the aforementioned estranged ex-daughter. All within the first several pages. Not to mention that moment in Chapter One when the ex-President vanishes – quite literally – from a casual viewer's eyes. And the mysterious helicopter, of course. So, your appetite is whetted, right? Good; you must be breathing. And the President's sudden bizarre request for a mental exam? You didn't really think that was it, did you?

The innate cynicism of Daniel Davidsohn's engrossing and electrifying thriller, Leave Her Out, should be jarring, or at least depressing, for the more optimistic reader. Instead, it lends ironic freshness to a story where all the characters are flawed, especially the ex-President, but who are also merely human in their wants and needs and positive intentions. Even the villains share humanity. But it is the incredibly unpredictable plotting and unusual situations that will most beguile any veteran of thriller reading. Davidsohn keeps his twists so credible that one wonders why he does not see them coming, as if they are just the most natural next thing to happen. Very difficult to categorize or compare this book, you see. If you are in the mood for something quite unique in a rather over-worked genre, Leave Her Out will thoroughly satisfy your craving.