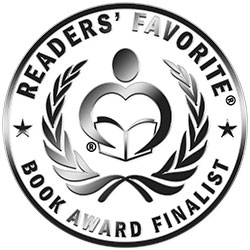 Reviewed by Juan Lynch for Readers' Favorite
Letters to My Father by Crissie Ann Leonard is an intriguing Christian novel. Wiletta Jayne, the protagonist, recognized that she was drifting away from her intimate relationship with God, her Father. With this in mind, she took time off work to rekindle her passion for God. During this planned period with God, He led her to buy a stack of letters at a yard sale. These letters were prayers that several persons wrote during times of anguish. Some asked God for help in their difficult situations while others directed their rage at Him for allowing them to experience pain. Wiletta prayed for each of them, but her Father wanted her to do more. She was called to connect with them.

I thoroughly enjoyed Letters to My Father by Crissie Ann Leonard. The issues addressed here are so varied that most readers would be able to relate to at least one of them. Some of the challenges include feelings of loneliness and abandonment, depression, miscarriages, marital issues, and food addiction. I was inspired to pray for those who are facing these struggles. Although I did not like how every dilemma was resolved, I appreciated the authenticity of all the characters. I found the dialogue realistic and thought-provoking. As a Christian, I enjoyed how the scriptures and the significance of the meaning of names were emphasized. I believe that this novel will inspire those who read it to emulate Wiletta and pursue a deeper connection with God. I highly recommend this work to everyone.