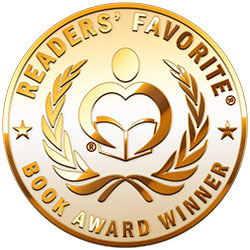 Reviewed by Michelle Robertson for Readers' Favorite
"Lily Goes to School" is written by Lily Hamilton and Barbara Myers and illustrated by Brendan Sellaro. This book is unique in that it is written by a child and her nana, intended for children and parents alike. Within its pages it offers an educational and emotional understanding of what a child will expect on the first day of school. It may help relieve worries they might have before entering their own school. It represents a self help book for those of the pre-school age. They can read the story before they enter their first day of school and compare Lily's first day with their own. A great learning resource for educators, parents, and children alike. This book has an element of adventure as well. It is not just a learning tool or an ordinary children's book. The adventure of the first day of school is often the biggest adventure a kid can have thus far in their lives. This book offers to them an understanding of what the day will be like. It is beautifully illustrated. The pictures are vibrant and very expressive. It is drawn as a child could create them and understand them.

After reading this book silently to myself and enjoying the pictures and words, sending me back in time to my own first day of school, I read it to my 4 year old son who will be entering school in the fall. We sat together reading the words and viewing the pictures. He pointed at each different event that took place in Lilly's day and asked questions about each item on the page. He often asked me if that is what he would do on the first day of school. Would he have a yellow bus like Lily's bus? Would he have recess as Lily had? Would he get to eat his favorite snack? I answered all the questions he had asked after viewing "Lily Goes to School" and I feel this book truly helped him understand and visualize what his own first day of school would be like. Lily Hamilton and Barbra Myers have done a fantastic job describing the school scenario in a way a child could relate to.