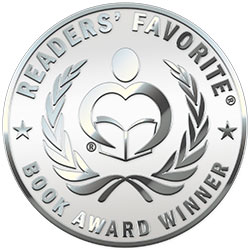 Reviewed by Teresa Syms for Readers' Favorite
Lily of the Valley, The Gents, #2 is a beautiful story penned by Sarah M. Eden. Kester Barrington is determined to create a place for himself in the Royal Society. His fiendish dedication to inventing has yet to give him the 'in' he has hoped for. Kes's young life was overwhelmed by the Gents, his loss from family, and the death of his dearest friend Stanley. Deep in his grief, Kes prefers the quiet and tranquility of his estate, Livingsley Hall. Kes only ventures into society when the Gents gather and pressure him into participating. Kes, the Gents, and Julia, wife of Lucas, welcome Violet Ridley and her family into their lives. Little do they know that all of them have been searching for meaning in life and peace. In accepting Violet into their group, their lives will be forever changed. A deep trust develops between Kes and Violet. They work together on a new prosthetic arm for Violet, as her left arm was amputated due to infection. Will they each find the peace they are looking for?

Sarah M. Eden has created a heart-warming historical romance book. Lily of the Valley is a beautifully written story of love, grief, friendship, and dedication. Eden's character development is to be applauded. The reader will see each character standing in front of them in their mind as they read. Each Gent has a unique nickname given to them, which they absolutely live up to. I found it very difficult to put the book down. The story growth was perfectly laid out and exceptionally planned. The reader can envision themselves standing in the library of Livingsley Hall, searching through the vast volumes of books, as well as becoming involved in the nightly games the Gents and the Ridleys played after dining. I highly recommend Lily of the Valley by Sarah M. Eden. If you are looking for a heart-warming story of strength, love, and dedication, this is it!