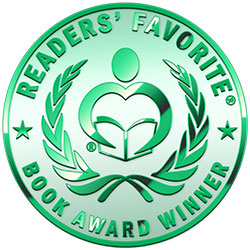 Reviewed by Lit Amri for Readers' Favorite
In the sci-fi novella Liquid Gambit by Bonnie Milani, Rick is a bar owner at the Bogue Dast Station, a talon-less, broken-hearted Lupan with just enough self-motivation to run his bar every day, dealing with rough crowds and authorities. He turns down his Lupan kinsmen's offer to go home with them. With his wife and children gone, there's no longer a real home for Rick. When a mysterious woman named Emma walks into his bar, asking for a job, Rick never expected that she would evoke his past and bring an unforeseen trouble.

It took a while to familiarize myself with the world-building. That said, the narrative is very engaging and has a slight noir-esque feel to it. I kept wondering about what would happen next, and it got more interesting when Snicket, a young thief, hid a vial of Home World water-a clean vial of water from the old Earth herself-in Rick's bar. This prompted the antagonist, Bayliss, to search the place. The plot is well structured and well executed for this novella, even better in some aspects compared to a few lengthy novel plots that I've read.

Milani also makes the well rounded characterization seem effortless. It's easy to relate to the characters, particularly the protagonists Rick and Emma. I would love to see Liquid Gambit come alive visually on screen. The ending is nicely done, but I hope there's a continuation for this story since its concept and premise are excellent. On the whole, this is a short but substantial and enjoyable read from Milani.