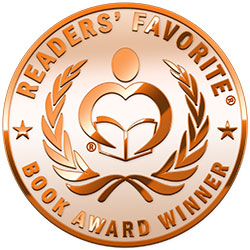 Reviewed by Emily-Jane Hills Orford for Readers' Favorite
Little Augie loves to play games with his friends outdoors. One day, while playing in the park, he hears something in the distance. It's a noise he's never heard before. He goes to investigate and discovers a man blowing into "an unusual, shiny object with sound coming out of one end!" When questioned, the man explained it was a trumpet and he then proceeded to serenade the boy, capturing a passion Little Augie didn't know he had. What he did know was that he had to have a trumpet of his own and he wanted desperately to be able to make the sounds the man in the park made. Little Augie convinces his parents and he devotes his time to learning the tune the man was playing. It wasn't easy, but the little boy didn't give up. And, when he was ready to perform in front of his friends, the strangest thing happened: he was nervous.

Augie Haas has a passion for the trumpet. Little Augie and His Trumpet is a beautifully told children's story that introduces his passion to young readers. In this charming little picture book, the author/musician leads the young reader through a young boy's growing passion for music and for the trumpet. Not only does he teach young readers about the instrument and about the power of music, but he also teaches them the power of hard work and dedication and not giving up when the going gets tough. These are vital lessons for young people to learn, even if their passion isn't music. It's important for them to realize that the good things in life require a dedicated work ethic. The bright, colorful illustrations emphasize the point of music's power to enthrall us all. From a retired music teacher turned writer, I loved it. This is a beautiful way to introduce young readers to the world of music.