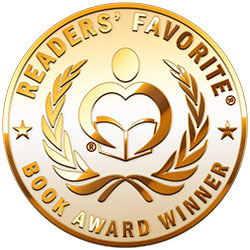 Reviewed by Cheryl Schopen for Readers' Favorite
Filled with astonishing photographs presented by underwater photographer Charles E. Rawlings, Living Shells is a fantastic blend of art and science. Separated into sections by different shell types, this book will captivate you with several colorful, mesmerizing pictures of each kind of shell. Not only will you appreciate the beauty of each photo, but you will learn some very interesting facts about these fascinating creatures, such as which can be surprisingly deadly and which survived the extinction of the dinosaurs millions of years ago. You will enjoy portraits of common shells in a way that you have never seen and uncommon shells that have rarely or never been photographed. From gastropods to conchs to cephalopods and everything in between, you will quickly see that these living shells can be just as beautiful as they are scientifically appealing.

Charles E. Rawlings' Living Shells is the perfect addition to my once-lonely coffee table. Other than the fact that seashells are pretty and that we occasionally collect them from the beach, I never really gave them much thought. After reading and looking through this book, I now have a better understanding and a new-found respect for these intriguing creatures. Not only are they interesting, but they are also completely and utterly stunning. I was instantly drawn to these breathtaking pictures, and I am ecstatic that I now have them to look at whenever I choose. This book will now be the center of attention in my living room, and I couldn't be happier.