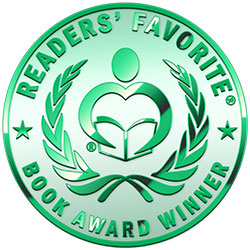 Reviewed by Anne Boling for Readers' Favorite
Whatever happened to the beautiful beautician? This is a true story about the disappearance of a beautiful young beautician on February 10, 1979. Theresa Ferrara led a fast, exciting life. Was it this kind of life that led to her disappearance? Her oldest niece, Maria Stewart, was there when it happened. Stewart tells us all the details of that time. She has even included all the original newspaper clippings.

There are so many unanswered questions. The media has linked Theresa to the Mafia's legendary Lufthansa Heist. She was supposedly an informant for the FBI. Were the remains that were found really Theresa's as the authorities claimed? Stewart examines everything in her quest for the truth...police and court records, newspaper articles, psychics, interviews and new technology in DNA forensics. What she discovers is not what she expected. Her beloved aunt had a life she never knew.

I thought that the writing in this book was a little on the amateur side but I was really hooked on this story. I read this book in one sitting. I couldn't put it down. I was totally caught up in the life of Theresa and her family. I can't imagine being in Maria Stewart's shoes. How do you deal with what they went through? This is a great true crime book. I don't think you'll be able to put it down, either, till the end.