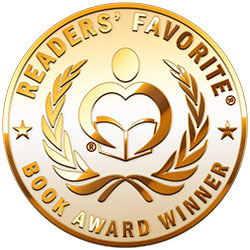 Reviewed by Divine Zape for Readers' Favorite
A book intended for mature audiences, Looking for Love by Cindee Bartholomew is a sizzling romance and the first book in Siri's Saga, a scorching hot romance that is as beautifully written as are the thrills within. Meet Maximus Aurelius Moore, "aka" Aurei, and Seary "aka" Siri. Maximus is an accomplished army aviator, a millionaire venture capitalist, an alpha male who is as hot as he is determined about what he needs in a relationship. He is not one for settling down, not yet, but the moment he sets eyes on Seary and observes her beautiful poise, her grace and the sensuality she exudes, he begins to think that this headline entertainer, this gifted dancer, and this "perfection in motion" could be the one. This woman's beauty tests his confidence and everything he thought he knew about the human heart. Now he will have to "lose his shit" over this woman to find out what it entails.

This is a passionate love story, filled with steamy moments. At times it feels dark, but it is intoxicating, the kind of novel that will put you on the edge of your seat, rattling your hormones and creating a heat you won't know exactly how to deal with. I enjoyed the way the author integrates the themes of modeling and romance, of love and friendship into the narrative. Readers are presented with characters that are well-developed, rock-solid, and on a life-changing adventure. The narrative is emotionally charged and the beauty of the prose is unmistakable, an element that arrested my attention right off the bat. Looking for Love is intense and captivating, structured to keep the reader following the first person narrative from page to page.