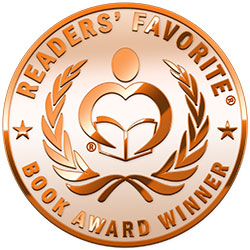 Reviewed by Ruffina Oserio for Readers' Favorite
In Louisiana Blood: A Chandler Travis and Duke Lanoix Mystery, Mike Donald weaves a thriller that combines family dirty secrets with a conspiracy, an evocation of one of the goriest moments of a serial killer. Detective Chandler Travis has always had an inquisitive mind and he delights in unraveling mysteries, a trait he has inherited from his great-grandfather, a cub reporter when Jack the Ripper made news across London with his macabre killings. Travis's family has been so involved and curious about the case. When Travis receives the call, he doesn't know what to believe, wondering if his family had been behind one of the greatest conspiracies of all time. With the remains of the first five victims of Jack the Ripper discovered in present-day Louisiana, Travis teams up with a local sheriff to uncover the truth. They aren't aware of what awaits them.

Mike Donald does an impeccable job in blending the past with the present in a tale filled with mystery and evocative of a historical period fraught with fear inspired by a serial killer. The narrative begins in wintry weather in 1893, and the author creates a captivating scene that absorbs the reader and makes them want to follow the story. For me, the great opening offered huge promise and I was keen to see how the author developed it. And it never disappointed. The vivid descriptions filled the pages of this book and the author built on the intensity of the emotions of the characters, giving readers clear images painted with forensic clarity. Louisiana Blood: A Chandler Travis and Duke Lanoix Mystery is suspenseful, filled with intrigue and the quest for clues that keeps the reader's mind at work.