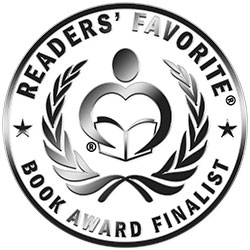 Reviewed by Trudi LoPreto for Readers' Favorite
Love, Regret and Accidental Nudity: My True Stories, Unusual Circumstances, Unpredictable Outcomes by Mariana Williams is an extremely funny book that had me laughing out loud and always smiling. I don't usually read non-fiction but the description caught my attention and I am delighted that it did. I haven't enjoyed reading a book just for fun, well, in forever. Mariana shares the stories of her life with us, the readers. Each chapter is a new and wonderful story. We begin with Mariana taking acting lessons and go on from there. We share in her teenage weekend in Beverly Hills; go along with her on New Year's Eve; go to a funeral with a very unusual coffin; feel her joy and pain as she falls in and out of love; her 'sort of' meeting the Obamas; her low cost eye lifting plastic surgery experience; vacations, massages and more.

Love, Regret and Accidental Nudity is one hundred and fifty pages of perfection. Mariana Williams is a superior storyteller who leaves you wanting more. I will be adding all of her books onto to my Kindle reading list. I felt as though Mariana was a good friend telling me her latest escapade. Love, Regret and Accidental Nudity is the perfect book to read while sunbathing at the pool, relaxing in the tub, whenever and wherever you need an escape from the pressures of your everyday life. I cannot imagine Love, Regret and Accidental Nudity not becoming the next most talked about new book and spending a very long time on the top of the bestseller list.