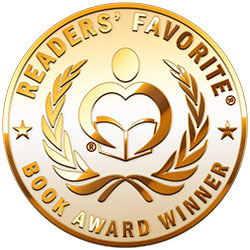 Reviewed by Michael Alexander Beas for Readers' Favorite
Love Thy Neighbor by author Mark Gilleo is truly a remarkable book that had me on the edge of my seat the entire time. Suspense, mystery and intrigue form the backbone of this book that enthralled my senses and imagination for four nights on end. The main character, Clark Hayden, is a student desperately trying to cope with the loss of his father. He goes home to Washington DC to help his mother, who in many ways is delusional and suffering with a mental condition. As the saying goes 'when it rains it pours,' and it certainly has begun to rain hard in Clark's life. In short, he is thrust deep into the world of terrorism where the end of his life and thousands of others is just a moment in time away.

If I have to pick words that best describe author Mark Gilleo's writing style it would have to be gripping and captivating. Gilleo's plot development is perfectly described with the right mix of tension and suspense that makes the pages turn effortlessly on your reading device. I personally enjoyed all of the correlations as they pertain to the different government agencies in the USA. This is definitely an end of days scenario that opens questions as to what if something like this would happen in a big city like Washington DC, or for that matter Miami, FL or NYC? Would we be ready? Would we have a solution? Or would we rely on people like Clark Hayden to come to our aid. This is certainly a thought- provoking read that is not for the faint of heart. If you're looking for a thriller to sink your teeth into, then look no further. Love Thy Neighbor is the book for you.