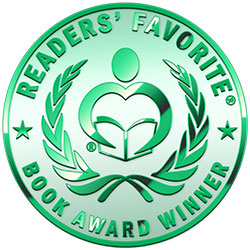 Reviewed by Amy Raines for Readers' Favorite
Loving the You That You Are by Kristin Blomberg features relatable parents who wonder what life choices their children will make and how their children will react to the world. The parents convey their love for their children by being accepting, encouraging, and understanding. When a child is small, it is hard to tell what the future will hold. It is extremely important to nurture their ideals, ambitions, and choices, so they know that their parents will always love and support everything about them and their personality. The child's choice of being identified by their preferred gender, the clothes they wear, and how they choose to show love does not change the way that their parents feel about them.

I loved how this story projects such an accepting and understanding view of children's choices. I find it amazing that the author decided to write a story that shows how much love she has for her children regardless of the choices they make for themselves. Children can benefit from reading this book and learning that loving themselves for who they are is the most important thing they can do. The illustrations by Saoirse Lou are beautiful images that the reader can easily enjoy while following the story and the different life scenarios. I recommend Loving the You That You Are by Kristin Blomberg to anyone with small children that are at an age where they are ready to start discovering who they are.