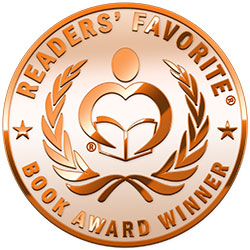 Reviewed by Katelyn Hensel for Readers' Favorite
Lucky the Plott hound is an adventurer. He loves to frolick with his owner, and hunt with the other hounds in the neighborhood. Uh Oh! One day, things go terribly wrong! One minute, Lucky is chasing a raccoon and is excited to be the member of his hunting pack to nab the little bugger for his owner, when all of a sudden, he is lost! Hurt and afraid, Lucky doesn't know what he is going to do and how to get home, when all of a sudden, he meets a family that he may never want to leave. In her lovely mixture of non-fiction and imagination, Libby Bagby shares with readers a beautiful story about the Plott Hound, the state dog of North Carolina!

"Lucky's Plott" by Libby Bagby is the true story of how one lucky plott hound found his way to his forever home. Have you ever wondered how a puppy dog sees the world? Have you ever thought about what they see and do before they come home to live with you in a nice cushy home? This is an excellent book that paints a fun and fascinating picture about just what a dog thinks about when it is going about his business. I was impressed by the level of vocabulary and imagery in such a small children's book. You get a real sense of the ideology of adopting a dog, and it is fun to see the huge dog family that Lucky eventually gets accepted into.