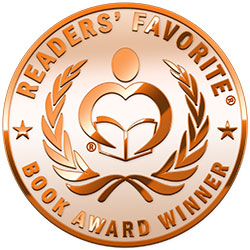 Reviewed by Liz Konkel for Readers' Favorite
Maggie by Mya O'Malley is a thrilling mystery. Naomi is living a writer's dream in a 1700's house on the edge of the cemetery. She can't wait to research and explore the history of the spirits buried there. When her cat leads her to the grave of Maggie, she's compelled to solve the mysterious circumstances of her death. Making her life more complicated, Naomi finds herself torn between Ryan, the seemingly perfect man she met during an awful blind date, and Bryce, a charming single father that just moved in next door. The more she discovers answers, the more she finds herself at the center of history repeating itself. Can she solve the mystery of Maggie's death before she's the next victim?

Naomi is charming and driven, embracing her role in solving this death with a genuine need for answers. The past plays an important part of Naomi's journey as it slowly repeats in a supernatural way, but allows for her to learn how to find closure. The dreams are beautiful and tragic, woven into the plot just when a clue is needed most. The other characters are a delightful mix of eerie and heartfelt so it's hard to tell who to believe until the end when the truth is finally discovered. Mya O'Malley keeps you guessing until the very end, successfully leading the mystery astray, only to reveal an impressive twist that pulls everything into place. It's heartbreaking and unexpected, but worked so well that there couldn't have been another solution. Maggie is suspenseful, eerie, and mysterious, with the right amount of ominous foreshadowing and sleuthing.