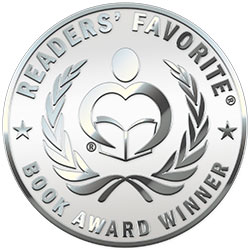 Reviewed by Anne Boiling for Readers' Favorite
The story begins with a glance back in time to Ezekiel as he stands before the people terrified, but filled with the Spirit of God. He realizes the people are listening.

Our next scene is the late 1960s, Russia. Ten year old Anatoly Telnikov watches as his an old man reads from pages of the Bible. It was no longer in book form because reading it was prohibited. Soldiers entered the secret place of worship and beat the people. As they drug Anatoly away, the preacher shouted out, ""I, the Lord, say to you; remember my people in the latter days. I will bless all who bless them, and I shall curse all who curse them. You shall be a deliverer to them before the end." The child would never forget what he had witnessed.

The U.S. turned its back on Israel and, as predicted, Israel was attacked. Mushroom clouds are evidence of the nuclear attack. The reader watches as similar events unfold around the world. Moscow put into action a plan to bring down both Israel and the U.S. Major General Telnikov was eager to destroy the two super powers.

Has prophecy been set in motion?

This action-packed thriller will keep the reader eagerly turning the pages. The plot is exciting, entertaining, and filled with a message for God's people. While never preachy, this story carries a warning. There are a lot of characters in this book, each is well developed. The author spent a lot of time developing the secondary characters too. This book stands well alone, but I recommend reading them in order.