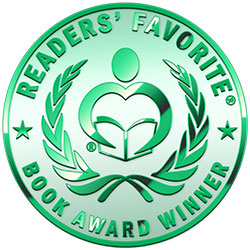 Reviewed by Anne-Marie Reynolds for Readers' Favorite
Manufactured Witches by Michelle Rene is a Young Adult tale of witches, magic, and myth. Nat spends his days riding the trains, looking for work where he can find it. Arriving in Tanglewood, the first thing he sees is someone tied to a post, a young girl called Polly who is accused of witchcraft. Escaping with a wonderful woman called Camille, the two children settle into life in her home for wayward children where they learn that everybody has magic if they just know how to tap into it. Nat sees things he never thought possible but life during the Dust Bowl was tough for many. Camille and her family come under attack and they must all fight to survive almost certain ruin.

Manufactured Witches by Michelle Rene is a good story set in Texas in the 1930s. It brought to mind Miss Peregrine's Home For Peculiar Children. The storyline is unique and has been executed well. Written in the first person narrative, this is a descriptive tale that brings the magic alive, transferring it from the pages into your mind as you read. The characters are as unique as the story, developed very well, each with their own tale to tell. It really is full of myth and magic, with several storylines running parallel to one another until they all merge in two major events. Overall, a good story although it did leave quite a lot of questions about the main character unanswered – maybe, given the ending, there is a sequel on the way that just might answer those questions?