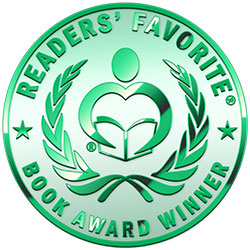 Reviewed by Rabia Tanveer for Readers' Favorite
Marker of Hope: Creatura #3 by Nely Cab is a well-developed and blood-pumping story that will keep you on the edge of your seat and wanting more. Although I have not read the previous novels in the series, I thoroughly enjoyed this novel. The story follows Isis, a young girl who is quickly changing into Creatura. She has just returned from Greece after the devastating loss of her boyfriend, David. She has a raging desire to eat human flesh, but she has other things to worry about.

The Turpis are not leaving her and they have tracked her down. They are after her and they will not rest until they have her life. To survive, she must accept help from the deities that she does not trust, but she has no other choice. A battle is upon her and if she does not do something fast, she will not be able to survive. Her hunger for human flesh is getting out of control and she needs to do something about this as well. If she does not take any action soon, the Turpis will be upon her and there won't be much that she can do.

What can I say about this novel? It is intense, sharp witted and very well-written. I loved Isis and I simply wanted to know more about the Turpis. These demons are intriguing, powerful, and I wanted to see even deeper into their psyche. The writing style is perfect for this story; author Nely Cab kept the momentum going with her intelligent dialogues and very imaginative descriptions. This is definitely one of my favorite novels of the year so far. Brilliant!