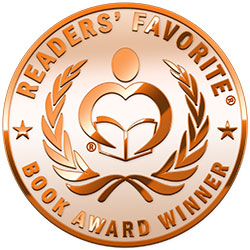 Reviewed by K.J. Simmill for Readers' Favorite
In Mason's Missing by Teresa Burrell, five-year-old Mason was last seen running towards a man the teacher assumed to be his father, and getting into a dark blue Toyota RAV4. Days pass and there is no sign of Mason or a ransom demand. Word of mouth reaches Mason's desperate mother, giving her cause to approach Tuper. He is thought to be the best, and she would do anything to enlist his services. But the stubborn and honourable Tuper is not in this line of work for the money; he has his own code, and he lives by it. Agreeing to take the case, despite his suspicions that everything is not as it seems, he stumbles across someone who can help him advance his investigation quicker. This new duo starts the hunt for Mason, uncovering strange circumstances and buried secrets as they progress. Mason is missing, but all is not as it first seems. Can they uncover the truth and find the boy before the unthinkable happens?

I found Teresa Burrell's writing style to be really easy going, so much so that I read the entire book in a single sitting. I was right there alongside Tuper and Lana as they tracked down leads and began to build the foundations of their new friendship. Red herrings, murder, mystery, mistakes, secrets, and peril; it doesn't get any better than this to make a good recipe for a mystery story, and Mason's Missing (A Tuper Mystery Book 1) has them all. You'll share the frustrations and victories of the characters as they delve deeper into the mystery and unravel the surprising truth about what actually happened. A really strong first book in a series, with just enough information about the lead characters so that they remain an intriguing mystery you want to learn more about.