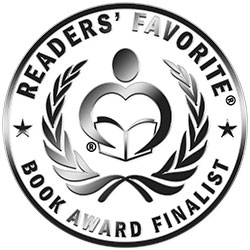 Reviewed by Michelle Randall for Readers' Favorite
All her life, Belle has been raised as the daughter of a powerful alpha werewolf and his equally powerful wife. Just as her eighteenth birthday is nearing, her world is shattered when her parents finally reveal that they are not her biological parents. She was found on the edge of the pack boundary as an infant and they have raised her and loved her no matter what. But the Demon Lord is after her. Enter the Werewolf King, who claims he will protect her, but they immediately get off to a bad start. He doesn't believe she is a werewolf and she thinks he is joking. He thinks she is a witch, and she doesn't even think such things exist. Mated to the Werewolf King is the story of discovering who Belle really is and why the Demon Lord wants her, why he thinks she is his mate, and why his twin brother thinks she is his mate, but why she feels like the Werewolf King is who she wants, after she gets past his overly macho attitude. Author Alena Des has created a paranormal fantasy world of werewolves, vampires, demons, fae, witches and more, all living in the same world while a single girl has the power to upset the balance of everything without knowing it.

Mated to the Werewolf King is a complex and muti-layered family saga. We are finally able to learn the true story of Belle's parentage, but even then there are some difficulties. This story is not just your typical girl meets boy, falls for boy but has to prove its real for boy to accept. Author Alena Des has created a story that is complex yet feels almost natural. You can understand each point of view and why certain characters did what they did, but at the same time there is so much going on that this is one of those books that you could probably read two or three times and catch things each time that you missed the first time around. There is some violence, it's an all out battle for the world, and some sexual scenes, but pretty mild by today's standards.