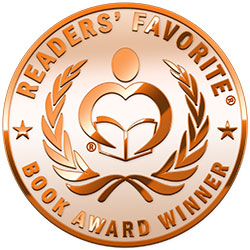 Reviewed by Emily-Jane Hills Orford for Readers' Favorite
Simon is the sole survivor of his family in Roger Swindells' novel, Mendelevski's Box. His father was a watchmaker, his talents sought after by wealthy patrons across the Netherlands. The family went into hiding shortly after the Germans invaded, but someone betrayed them and the family was sent to Auschwitz. Simon returns, bent on finding out who betrayed his family, who sent them to their deaths. What he finds is a country struggling to survive after the Germans were routed: people who starved or froze to death for lack of food and fuel, non-Jews who lost family members and were injured in unspeakable ways, and so much suffering. There isn't much left of his Jewish community: most of the Jewish population was sent to death camps, never to return. His home is owned by a Dutch family (non-Jewish). And there continues to be a lot of anti-Semitic fervor amongst the Dutch people. Home is not what he remembered. Reconnecting with good people, those who helped during the war and others helping him after the war, Simon discovers a box left behind by his father, well hidden. The contents provide the young man with clues to help him unravel what really happened: how they were betrayed and by whom.

Roger Swindells' novel, Mendelevski's Box, is a passionate tale that almost reads like a memoir. The sad plight of the Jewish people, and many others for that matter, at the hands of the Nazis during World War II has been written about in countless ways. Earth-shattering and heart-wrenching as it was during the war, what about the aftermath? What happened when those who survived the Nazi death camps returned to their homes? In great detail, the author presents the sad and sorry state of the Dutch people at the end of World War II. He outlines the ongoing distrust and anti-Semitism that remains ripe and he presents an almost unfathomable life. The plot reads like a memoir, a mystery, and a journey of discovery as Simon struggles to define a place for himself in this new world, the aftermath of barely surviving hell on earth. As he follows his goal of unmasking the betrayer, he comes to the sad realization that the Jewish population were not the only ones to suffer greatly. And, many Dutch people were continuing to suffer terribly in the aftermath of the German occupation. As he unravels what happened to his family, Simon discovers a soul mate and, unexpectedly, falls in love. The journey continues as the two seek to find their place in this new world that is rising slowly from the ashes of disaster. A compelling and heart-wrenching tale of courage and survival.