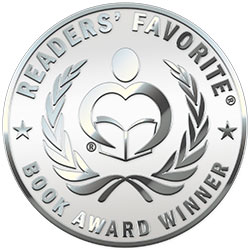 Reviewed by Cheryl E. Rodriguez for Readers' Favorite
No fluff! Pure cowboy! Midway is the tenth book in Tell Cotten's The Landon Saga. The Landon brothers, Cooper and Yancy, are just your average Texas Rangers. Well, maybe not average! Returning to Midway, after a rescue mission in New Mexico, Yancy is eager to see Jessica. He is going to propose right away, but Cooper convinces him to bathe first. Yancy awkwardly pops the question, and Jessica accepts. Much to everyone's surprise, Yancy and Jessica agree to get married the following day. Why wait? While Yancy prepares for his wedding, Cooper is left handling all the town's law issues. In one day's time, Cooper must settle a domestic violence dispute, handle an alcoholic cowpuncher who destroyed the saloon, deal with Wyatt, his coming of age adopted son, and confront four Mexican bandits who want to kill Yancy. Proving once again, the Landon brothers rarely experience normal, peaceful days. Don't mess with Texas!

Midway by Tell Cotten is an amusing gun-slinging western. Not having read any of the previous books in The Landon Saga, I was grateful for the list of the main characters and their current status given at the beginning of the book. Tell Cotten quickly catches the reader up on what is happening with the Landon brothers, and then jumps right into their continuing saga. The short chapters propel the plot action, creating a steady pace from one chapter to the next. Far from boring, there is no hitch in the giddy-up of this story at all! Being born and raised in the Texas panhandle, I felt right at home with the story's West Texas setting. The narrative is written in first person, told from Cooper's point of view; however, Yancy's personality speaks loud and clear! The brotherly banter throughout the story was warm and comically entertaining. I believe the continual changing of shirts was my favorite part. Most would simply iron a shirt, not use them as element of irony! It wouldn't be a western if the lawmen did not strut down the street to a gunfight! With this in mind, Tell Cotten totally delivers. Midway concludes with a happily ever after ending, well at least for the Landon brothers. Midway's town sheriff might think otherwise.