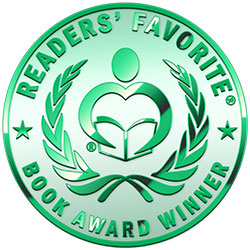 Reviewed by Lit Amri for Readers' Favorite
"Sharing thoughts with fifteen other people sometimes makes me forget which one I am, which name is mine, whose hands are attached to my wrists, whose face looks back at me from the mirror. We stream thoughts for progress and we stream thoughts for punishment. Thought sharing is our reward and our chastisement because it is both exciting and terrifying, especially depending on how long it lasts." In Mind Of Mine by C. F. E. Black, Valeria is one of the 16 members of the Fifth Order, a group of intelligent and genetically-modified human beings linking their brain together for continuous research to benefit humankind in every way. She's proud of her capability and the work she has done so far, but deep down her desire for individuality keeps getting stronger.

Mind of Mine is an intriguing sci-fi novel set in a hypothetical yet quite plausible future. The premise and world-building are impressive and thought-provoking. I instantly gravitated to the bold protagonist Valeria-V to her Order members-who seeks to retain her personal identity in the Center where the 'products' of genetic engineering are expected to obey the Codex without question. It's a future with marvelous progress in science and technology, but human tendencies are grossly manipulated and suppressed. Valeria, Marcus, Prudentia, Julius and many other characters are written with substantial depth and memorable traits to carry the plot forward. Their choices lead to compelling consequences. Engaging with interesting twists and turns, Mind of Mine by C. F. E. Black is a great read for YA and adult readers alike.