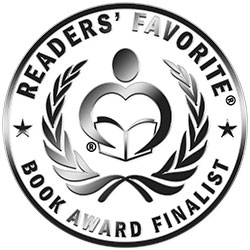 Reviewed by Lucinda E Clarke for Readers' Favorite
What if there was a conspiracy to rig the next national elections in the United States and elect a man who was prepared, even eager, to use nuclear weapons to regain America's dominant place in the world? This is the basis of Don Helin's book Missing. Zack Kelly returns to his hometown for a class reunion. One of his old schoolfriends dies in his arms before the event even starts. All too soon, the FBI, the local police, and the CIA are all involved in the case, which appears to reach the very highest levels. A break-in at a professor's house in Fairfax is at first unconnected with a company owning and running five old age homes where the dementia wards are off-limits to everyone. A series of kidnappings, all of the personnel involved in the vote-counting procedures, and suspicions run high. Zack meets up with several old colleagues with whom he's worked before, one of them going undercover, and together, they begin to peel back the levels of conspiracy and corruption.

Missing by Don Helin is a fast-moving, page-turning thriller set in the halls of power in the United States. There is a large cast of characters working together in teams which is refreshing and more realistic than one hero who accomplished everything by himself. There are several threads to the story as different teams investigate diverse aspects of the high-level conspiracy, but that did not detract from me thoroughly enjoying the story. The pace was excellent, it was almost believable, and I loved the way the teams all worked together to unravel the corruption crisscrossing locations and events. The dialogue flowed naturally and matched the speakers. There was a strong characterization of the villains as well, not that any of them had many redeeming features. I thought the idea of twins providing alibis for each other was clever, and then there was an extra twist to that as well. A tissue might be recommended for the last couple of pages. A good, satisfying read.