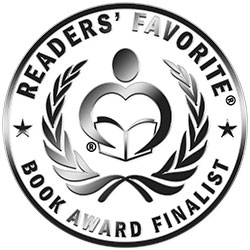 Reviewed by Tiffany Ferrell for Readers' Favorite
Mister Sleepy wasn't lazy, he just loved to sleep. He loved naps in the winter, fall, summer, and spring, no matter the weather. Sleeping had always been his favorite thing to do. He still liked other things besides sleeping such as school, space, and when he grew up he did things that adults do. And yet, sleep was always on his mind. During the vacation, he overslept on the train and missed his stop. His goal was to see the world's biggest bed, but instead, he found himself in a place he didn't know, and yet he still found a place to sleep. After finding a good bench at the train station, he slept all day and night, missing his meals. After more sleep, he decided that he was well-rested and headed back home. Once again though, he missed his train. His wife picked him up and reminded him of his new job...

I thought Mister Sleepy: Sleeping the Day Away was a very adorable book that is a perfect night time read to get the kids ready for bed. I thought the main character was hilarious and yet I couldn't help but agree with his views on sleep! Author Jane Alice has done a wonderful job of creating a unique story that children will definitely enjoy. The illustrations are gorgeous and colorful which keeps young readers' attention. They also complement the story nicely. Overall, I thought this was a fun read that children will enjoy. It's definitely a book I would recommend.