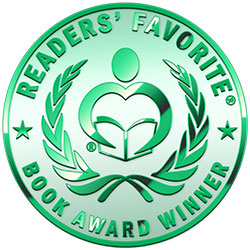 Reviewed by Anne-Marie Reynolds for Readers' Favorite
Murder in the Crypt by Irina Shapiro is Book 1 of the Redmond and Haze Mysteries. Parish Constable Daniel Haze has his first solo murder case to solve when a body is found inside a medieval knight's tomb. Just before the murder, a stranger appeared in the town, and, naturally, he is the first suspect. A former army captain and a surgeon, American Jason Redmond soon proves helpful to Haze and, innocent of the crime, is prepared to put his own life on the line to help solve the murder. Time is running out though; Haze and Redmond have no clues, no motive, and no suspects. Can they solve this before one of them falls victim to the murderer?

Murder in the Crypt: Redmond and Haze Mysteries Book 1 by Irina Shapiro is set in the UK around the time the US Civil War ended. It is something a bit different from your standard murder mystery; instead of knowing all the details upfront, the clues are drip-fed to us throughout the story, each one taking us a step closer to the truth. And yes, there are some red herrings and plenty of twists and turns and they all keep you on your toes. The characters are wonderful, so well-developed that you feel you know them personally. They each have their own personalities and you can easily relate to them. With plenty of action, this book will keep you guessing all the way through. I really enjoyed this story and am looking forward to the next one in the series.