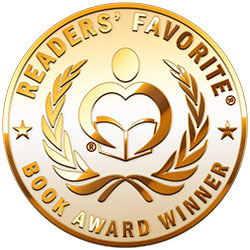 Reviewed by Kathryn Bennett for Readers' Favorite
Murder is a Family Affair by Donalie Beltran describes a family that begs the question - can evil be inherited? The Tuxhorn family takes us to Illinois in the mid 1850s, where Charles was a boy with a hard heart and a lovely face. Evil is then set in motion by Charles' grandfather and the younger man carries on the family's violent tendency for destruction. The Pinkertons end up looking for him when he disappears following a rash of gruesome murders. Is he truly gone or is something worse coming next?

This book really brings to mind the old school of thought - is evil inherent in people, is it learned or is it maybe a mixture of both? What is scary is that this is based on a real story and really, if you look into the pasts of some of the other evil men of the world, you can find similarly based stories, maybe not as twisted but close. Donalie Beltran has done a fantastic job of writing this and laying it out in a tale that is both gripping and terrifying, all in the same book. I found myself biting my lip often when I was reading this book and to me that is the sign of reading something good. I can say I have not read of a family or a story as twisted and truly evil as Charles and his family, bringing a whole new definition to the phrase "screwed-up family." They truly prove there is evil in the world. With that said, this is a good book and an interesting read, one I would recommend.