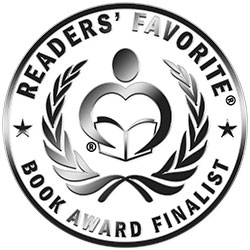 Reviewed by Emily-Jane Hills Orford for Readers' Favorite
In Murderous Muffins by Lois Lavrisa, Barbara Elizabeth Susan Gordon, or as her friends call her, Bezu, is a marvelous cook. Her muffins are really to die for. Her tenants certainly love them. In fact, they love them to death. That's what happens to one of her tenants. Although they're not really tenants, as that would require a permit from the city and Bezu doesn't have the money for a permit. She doesn't have the money to keep the family home, but the home is a treasure and she doesn't want to lose it. So, she takes in tenants, who are not tenants, introduces them to friends as distant cousins, collects rent in cash and spoils them with her famous chocolate chip muffins. That is, until one of the tenants dies from the poison injected into the muffins, poison that Bezu keeps under the kitchen sink to fight the invasion of carpenter ants. Just as life couldn't become more complicated, a handsome foreign gentleman takes up residence, a friend (BFF, known as Cat) moves in, and the police label Bezu as their prime suspect in the murder of her tenant.

This is the second book in Lois Lavrisa's Chubby Chicks Club Mystery series. You don't need to read the first book to understand the plot and become acquainted with the characters, but you may want to go back to the first book, since the second one is very enticing. With a little bit of humor, a little bit of mystery and a delicious muffin-laced plot, the author leads the reader into a rollicking adventure to find the real killer. Because you have to believe Bezu when she tells us over and over again that she's not a murderer. A thoroughly light-hearted, enjoyable read.