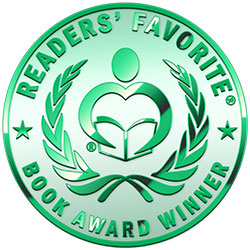 Reviewed by Mamta Madhavan for Readers' Favorite
My Life with The Third Man in the Ring by Barbara Stolfi Maggio is the author's story of her life with a celebrated professional fight referee, who also happened to be her father. He was not only a professional fight referee, but also a bookmaker, a member of a Boxing Hall of Fame and much more. This book explores in depth the relationship she shares with her glamorous mother. This heart-rending story gives readers a peek into the world of boxing in the '30s, '40s and '50s and the bookmaking, alcoholism, treachery and the underworld that was associated with it.

The book is the emotional catharsis of the author and she speaks extensively about the relationship she shared with her parents, her father Teddy and mother Dolly. She also speaks about the tumultuous relationship shared with her mother and how she felt like an unloved orphan who was deserted by parents. The book also has the difficult times that the author goes through such as child abuse, breast cancer, being estranged from the family and then reconciliation. The author's roller coaster ride of life is an engaging read for everyone.

The book is emotional and the failing relationship of her parents is also shared with readers. She speaks about how they killed each other with their contrasting personalities, although they loved each other. It is a well written autobiography with many colors and shades that everyone will find interesting.