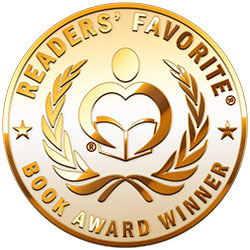 Reviewed by Debra Gaynor for Readers' Favorite
"My Princess Boy" is based on a true story. We are introduced to a boy who likes pink, tiaras, and girl's clothes. He enjoys climbing trees while wearing his tiara and shopping, especially when he's looking at girl's clothing. Sometimes other people laugh at him and his mother, but the Princess Boy's family accepts him and loves him just the way he is.

Not all children are alike. There are girls that love to play with Barbie dolls and others that prefer Pee Wee Football. There are boys that love rough and tumble sports and boys that enjoy playing dress up.

We are all unique and yet we attempt to force our children to conform to certain stereotypes. In the past we expected boys to be rough, strong and never cry. They were taught from a young age to be the bread winner in the family, to take care of those around them and to always be tough. We expected girls to like frilly dresses, baking and sewing. Their role in life would be to stay home, clean, cook and care for their man and their children.

Over the last decade we have seen a change in our culture, where education is as important to women as it is to men. Often the father is the one that stays at home and raises the children while the mother assumes the role of bread winner.

We have come a long way in allowing our children the freedom to be who they are meant to be. But have we come far enough? Is it all superficial? How would you react if your son dressed up like a princess with a wand and tiara? Most, if they are being honest, would be troubled. So perhaps we have not evolved as far as we think, or should.

"My Princess Boy" is beautifully illustrated by Suzanne DeSimone. The faces of the characters are blank, perhaps so that each reader can see themselves in the art. Author Cheryl Kilodavis has written an inspirational tool that celebrates our individuality and will help open communication between children and their parents. "My Princess Boy" is a wonderful, must have book that helps parents appreciate their child's uniqueness, assisting them in understanding and supporting their children.