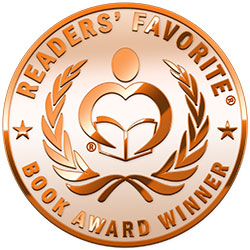 Reviewed by Rabia Tanveer for Readers' Favorite
In My Serenity by M. Clarke, Seth Stewart was on a fantastic ride that took him only upward. His life is good. He has an internship, even though he just completed his first year at Berkeley Business School. But things take a devastating turn when his father dies. Now, he has to leave all that success behind to come home and take over the family restaurant and garage. He anticipated hard work and sadness, but he did not anticipate walking into Josefina Anders. After they stumbled into each other, it was fireworks all over again.

Josefina Anders knew she was not like other women and she will never be. Her past has done a number on her and she is never getting over it; not soon enough. But when Seth comes back, things get a little out of hand. Her heart is telling her to go back to him and see if their attraction has the potential to become something more. But her past is never left behind. With the arrival of her mother and a nasty ghost of her past, Josefina is stuck in the middle of wanting Seth and protecting him from her past. But can she allow Seth to look her past in the eye and save her? Or will she close her heart and let him go away, again?

Sweet, sassy and endearing: these are the three words that describe My Serenity perfectly. M. Clarke wrote a romance novel with the perfect guy to break down the barriers around the female protagonist's heart. Seth is passionate and very energetic, but best of all, he is a rounded character. While most of the romance heroes are after sex, Seth craves passion and that is what sets him apart from other heroes in the romance category. This is a class A novel; it should not be missed.