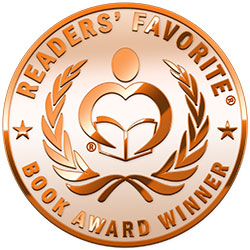 Reviewed by Viga Boland for Readers' Favorite
From its eye-catching cover, to the warm, friendly tone, to the important and comprehensive information supplied by Julie A. Gerber and Carole P. Roman in Navigating Indieworld: A Beginner's Guide to Self-Publishing and Marketing Your Book, this book is a must-have for all those who dream of publishing a book and don't know where to start. Gerber and Roman, experts in their respective fields, will tell you all you need to know without leaving you reeling from information overload.

While you may have decided your manuscript is finished and it's as perfect as you can get it, the first thing the authors will suggest is that you find yourself a beta reader to locate the imperfections. After agonizing, possibly for months or years, over a manuscript, our eyes blur over reading the pages for the umpteenth time while looking for errors. A beta reader, seeing your manuscript with fresh eyes, will spot what you miss. After that, are you ready to publish? No. There's a whole lot more to do and you have to decide how and through what channels you will publish. If you dream of getting a publishing contract, do you know how to approach a publisher in the first place so your book doesn't end up in the slush pile? You might need to hire a literary agent to avoid that. And what is your alternative if you can't find a traditional publisher? Should you try a hybrid or vanity publisher? What are the pitfalls of taking that avenue? Or how about self-publishing? If so, how is that done? And should you bother with digital and/or audio books? What about costs? Whereas a traditional publisher covers all costs, what are you likely in for if you do it yourself?

And once you've decided which approach to take, is that it? Far from it. As anyone who's ever self-published will tell you, it's not a case of "write it and they will buy it!" What follows after the publication of your book is the really hard and often expensive part: marketing and promotion. Without it, who, apart from your loving family and good friends, will know you published a book? Well, you can just get them all to put up reviews on Amazon, right? Wrong! Well if that's wrong, how will you get reviews? And if you do have to do all the marketing yourself, where do you do it? Facebook? Twitter? Instagram? Pinterest? Yes, all of those and more, and the authors of Navigating Indieworld will tell you how to go about all that and give you some accurate ideas of what it's going to cost you too. Navigating Indieworld is a gem of a guide for beginner authors. It's not very long but it's chock-a-block with very useful information. Add it to your bucket list now!