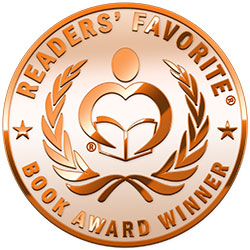 Reviewed by Susan Sewell for Readers' Favorite
When a detective dies and is revived after being shot in a robbery, his life takes an unexpected turn in the gripping paranormal thriller, Near Death (A Raney/Daye Investigation: Book 1) by Rich Hosek, Arnold Rudnick, and Loyd Auerbach. While shopping for a gift, Detective Nathan Raney is shot and is clinically dead twice before recovering. After surgery, he awakens with dreamlike memories of the robber's car and location. However, being a skeptic, he doesn't believe his recollections are anything more than drug-induced dreams caused by his painkillers. When anthropologist professor Dr. Jennifer Daye visits him to wrangle an interview, she insists his memories and experiences are real. Nate is irritated and dubious, but because he is temporarily unable to work, Jennifer compels him to assist her on a paranormal investigation. Combining their skills, they attempt to discover the person who is stalking and frightening a young woman. Even when all leads point to the inconceivable and the answers to a sixty-year-old puzzle come to light, Nate needs more proof. Can he put aside his disbelief in the paranormal long enough to help Jennifer prevent a murder? Or will he miss the obvious?

Near Death by Rich Hosek, Arnold Rudnick, and Loyd Auerbach is a riveting paranormal novel. With a provocative plot and a spellbinding storyline, it is a captivating page-turner with outstanding characters and intriguing scenes. The protagonists, Jennifer and Nate, are engaging and rival Mulder and Scully's characters from the television series, The X-Files. Filled with unexpected twists and turns, the story has the unique element of consciousness existing beyond our bodies and the tangible universe. In addition, an Afterword with fascinating facts that are interesting and insightful has been provided, and I appreciated its inclusion at the end of the book. A fascinating storyline filled with intrigue, murder, and a ghostly apparition makes this novel a spectacular read for those who love exciting, suspenseful crime stories with a supernatural flair.